Skip to content
Let's connect
Let's talk
Let's meet
Rue du Noyer 183
1000 Brussels – Belgium
View map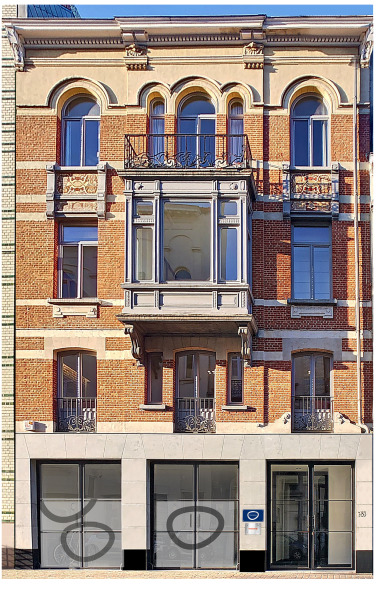 We are located at a ten-minute walk away from Schuman square, on a traditional Brussels street, with eclectic and neoclassical-inspired houses, most of which were designed in the early 20th Century.
Our office is based in a house built in 1910, by the architect Théodore Mention and it has kept many of its original characteristics over the years.
We did our best to renovate the 700 m2 interior with the latest ecological and digital techniques (10 GB/s server speed, fiber 1GB/s up/down), with the aim to create a creative hub open to other companies.