Skip to content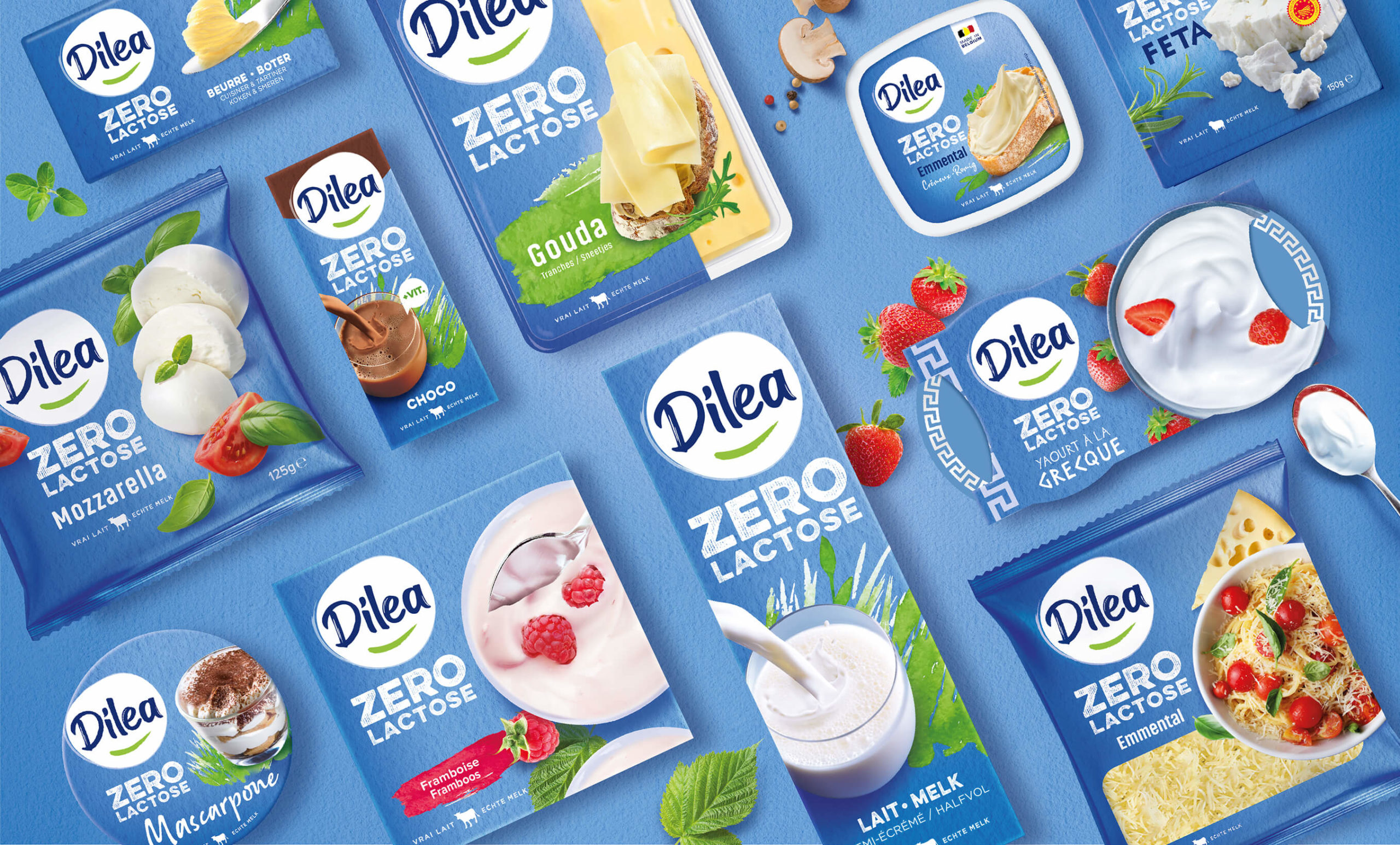 DILEA new identity
How to rebrand a well-known lactose free dairy brand in order to make it attractive for future generations?
Dilea, leader on the Belgian market with 0% lactose dairy products needed to be rejuvenated to compete against private labels and non-dairy or vegan drinks. It was also necessary to be more appealing to a younger target group often attracted by vegan alternatives, for health or ecological reasons …or just for the hype.
Initially the objective was only to change the packaging design but after our design & market analysis we recommended to change the branding as well.
For us it was important that the "zero lactose" message was visually linked to the brand and that the design style would be more contemporary and in line with the brand positioning.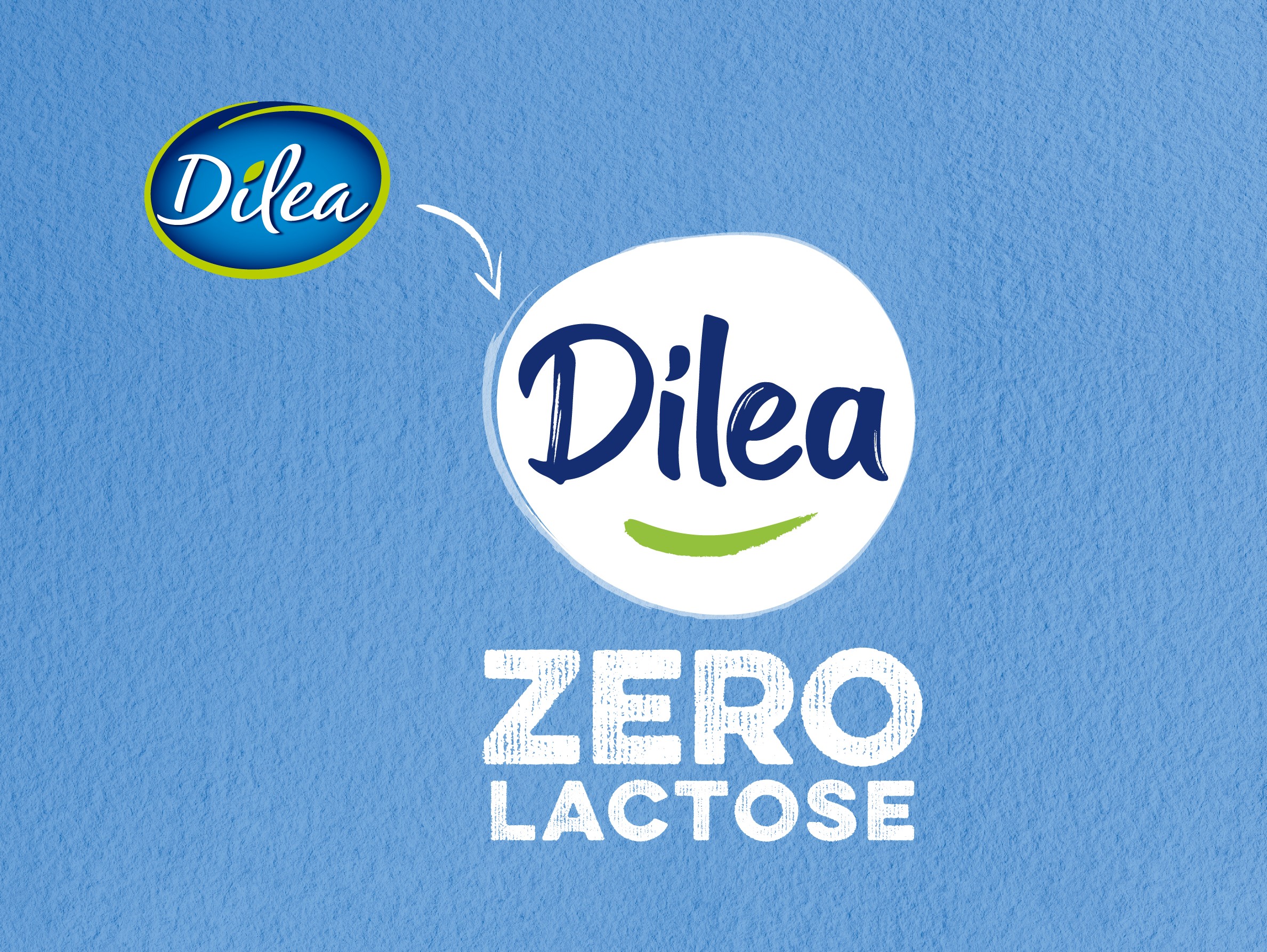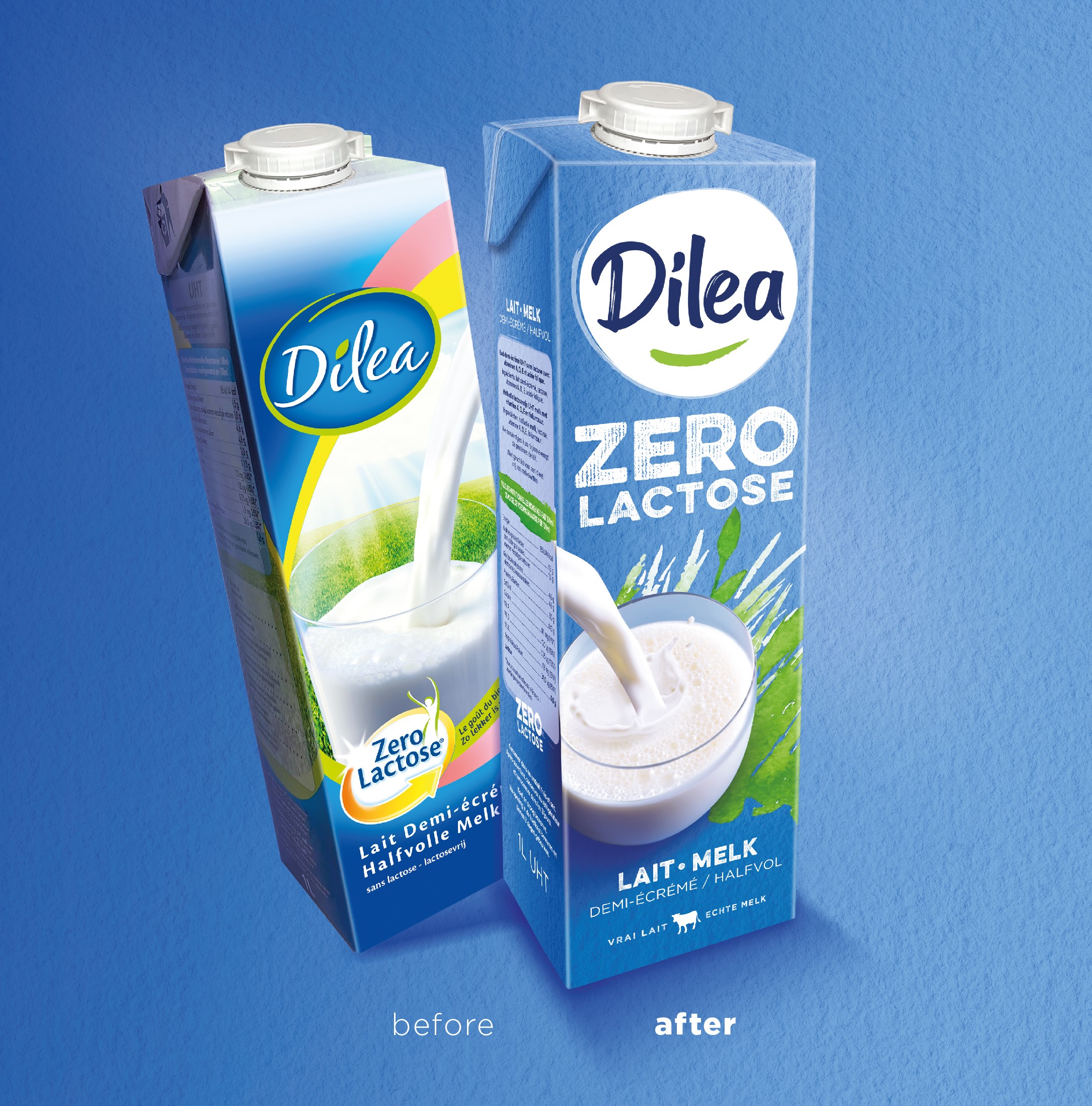 The use of a clear "ZERO LACTOSE" message on front of packaging and new photography as well as watercolour illustrations give the range an overall more natural feeling.
With the new design, the stopping power – on shelf and on retailer websites – was reinforced