Skip to content
Lotus Biscoff Chocolate
We developed the brand identity for this new chocolate range filled with the famous Lotus Biscoff speculoos, because why would the consumer not be delighted to have the best combination ever, Biscoff & Belgian chocolate.
Together with the Lotus Bakeries marketing team we created the new chocolate range starting from a white page. We started with the shape of the tablet, the size of the bitesize and the packaging formats.
Then we developed the different packaging designs with a focus on taste appeal, while staying true to the Lotus visual identity.
The secondary packaging was also not forgotten as shelf visibility is key in this overcrowded chocolate aisle.
For this important launch we needed a great instore visibility material. That's why we not only developed in store displays but also shelftalkers, shelfstoppers, e-commerce images and others.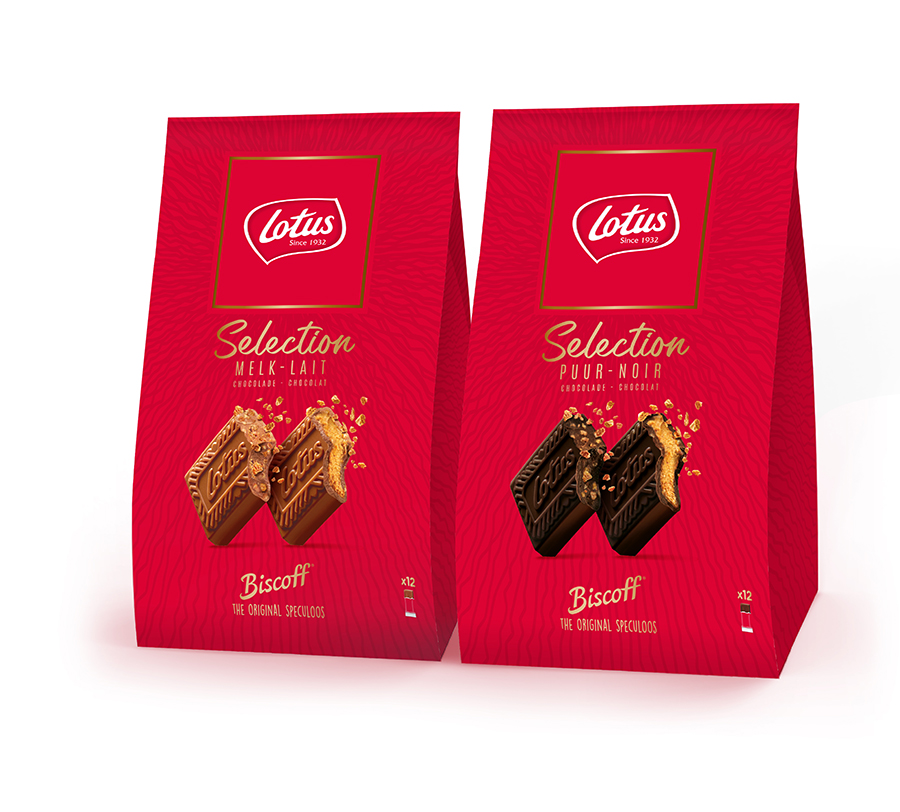 To celebrate the end of the year we created a special range with different gift boxes which could also be used for the export market. The use of gold hotfoil and embossing's made this products an ideal gift.