Skip to content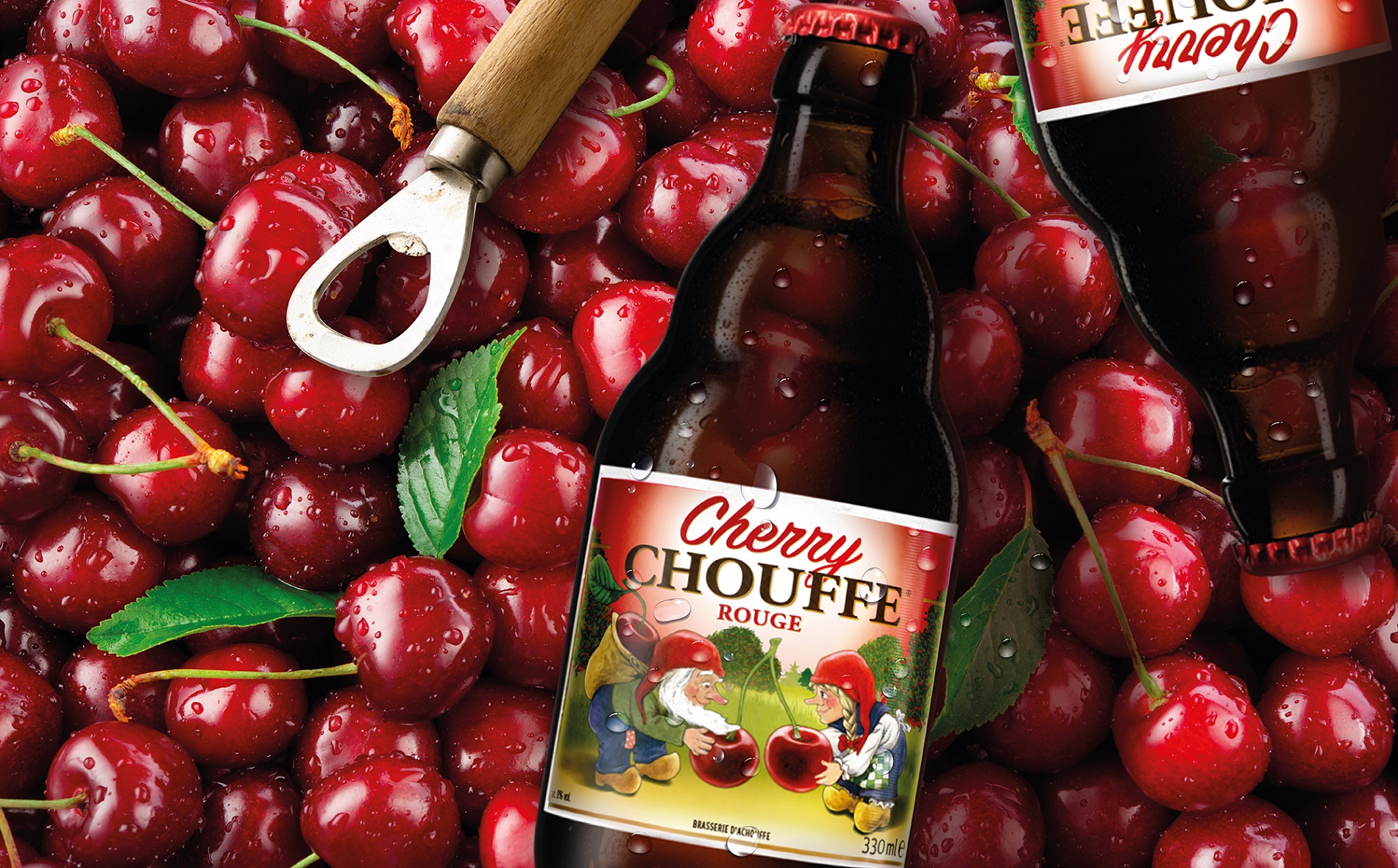 A cherishable beer label design
Duvel-Moortgat asked for our help on designing a label for their all new "cherry" flavour for one of Belgium's most treasured beers, La Chouffe.
For this fruity new beer we introduced a charming garden gnome to join the iconic Chouffe gnome on the foreground of the bottle label.
Working our way from sketch drawings to an actual label design, we also dressed up the background, creating an enchanting orchard look-and-feel for this new brew.
Lastly, we developed a cherry-inspired typography that harmonizes smoothness, character, and plain quality to fit the brand.