Skip to content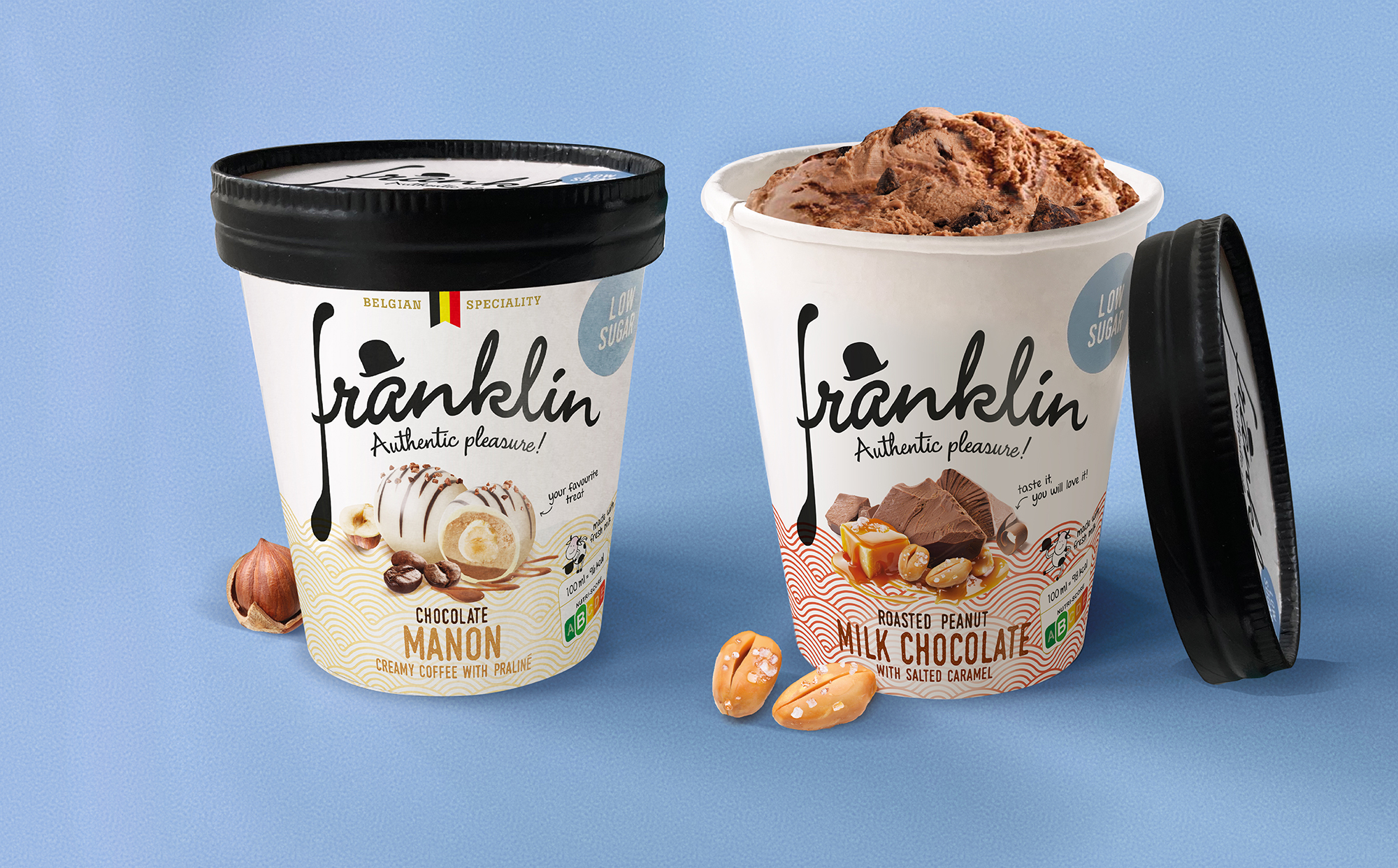 Franklin Ice Cream treat
Franklin is a Belgian ice cream maker known for its "low sugar" range sold in retail and shops, and also for his local flavor range like "Belgian Kriek Beer" or "Cuberdon".
The brand identity needed a refresh because it was lacking strong visual assets. We added some visual clues related to Belgian surrealist art as well as comic strips references.
The taste appeal was reinforced though new product visuals while maintaining a sober background.
We also helped the Franklin team to manage the transition to a 100% recycle paper packaging for his ice cream pints.