Skip to content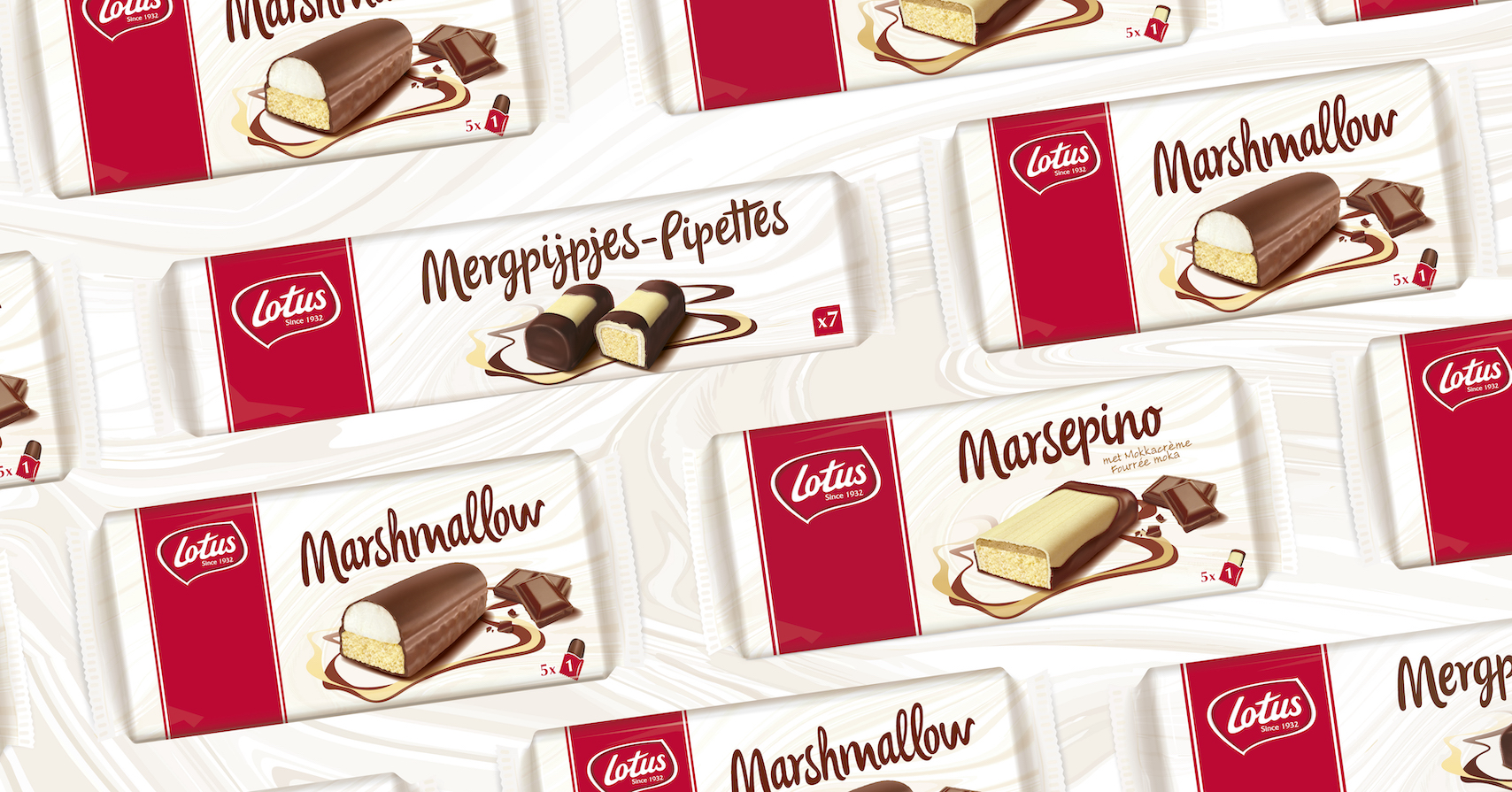 The new Lotus candy range
Who doesn't like a bit of sweetness? The Lotus candy range needed a design refresh while market shares were dropping drastically.
We redesigned the candy range from scratch starting with the product images that were made more appealing. We started from new product packshots and reworked the images on the computer.
For the background of the design we created the "indulgence swoosh", a design recognition for each product in the range. And we also used a new handwritten typo for the product names that stands out better on shelf.