Skip to content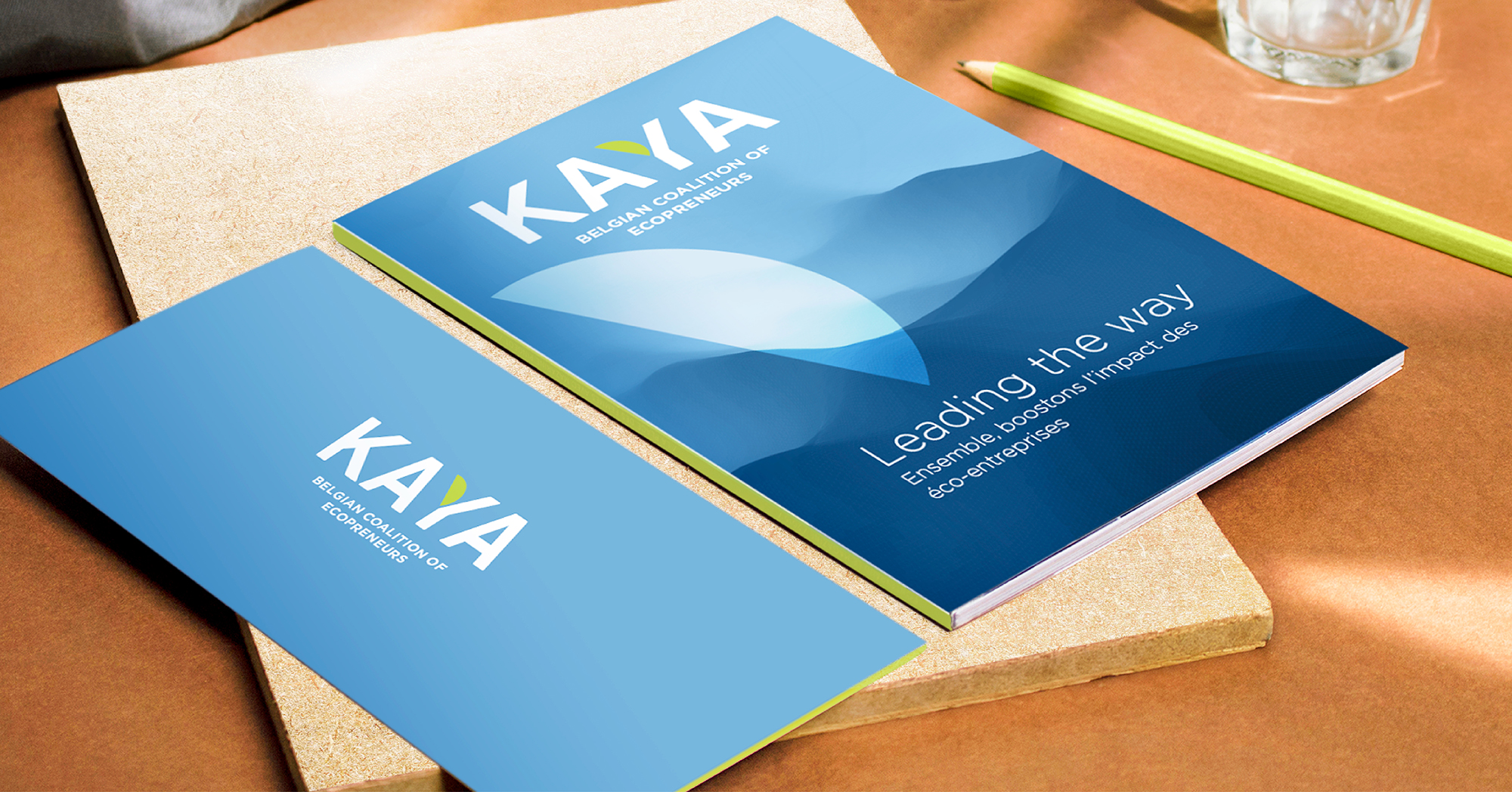 Kaya, the sustainable coalition
As the result of a merge it is never easy to create a new brand identity that will be accepted by both parties.
Should we keep one of the existing names, do we create a new one, how will the new identity be positioned …a lot of questions need to be answered.
In Belgium looking for a compromise is part of our DNA. We always aim to see the bigger picture as our country itself is very tiny.
In the case of the merge between Kaya and Ecopreneur, a coalition of companies working on the sustainable economy transition, we decided to keep the "KAYA" name because it was the most memorable and meaningful. We created a new branding that was accepted by all parties, and we used two obvious colors: blue and green. The blue color stands for our planet's wellbeing and the green for nature.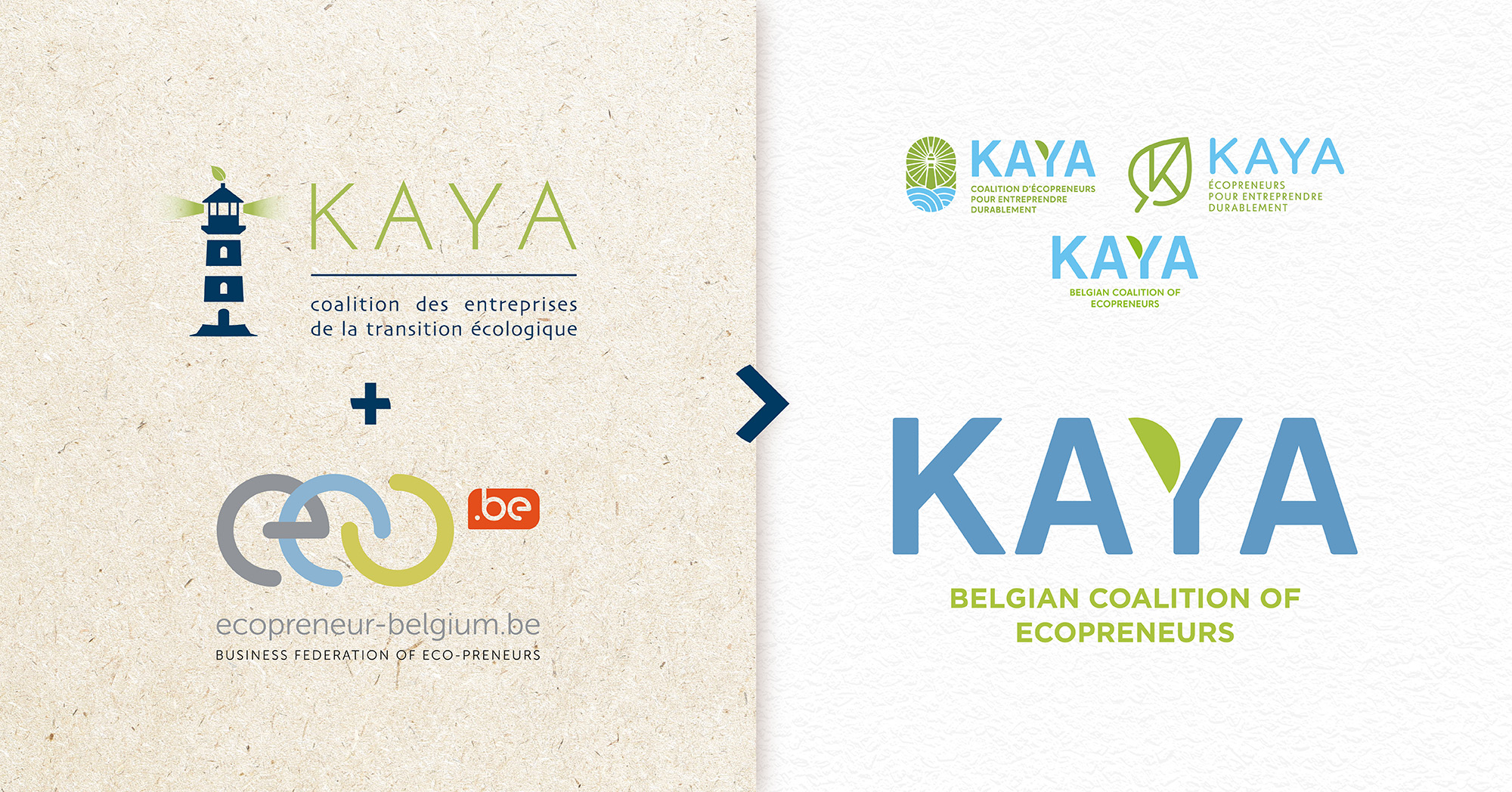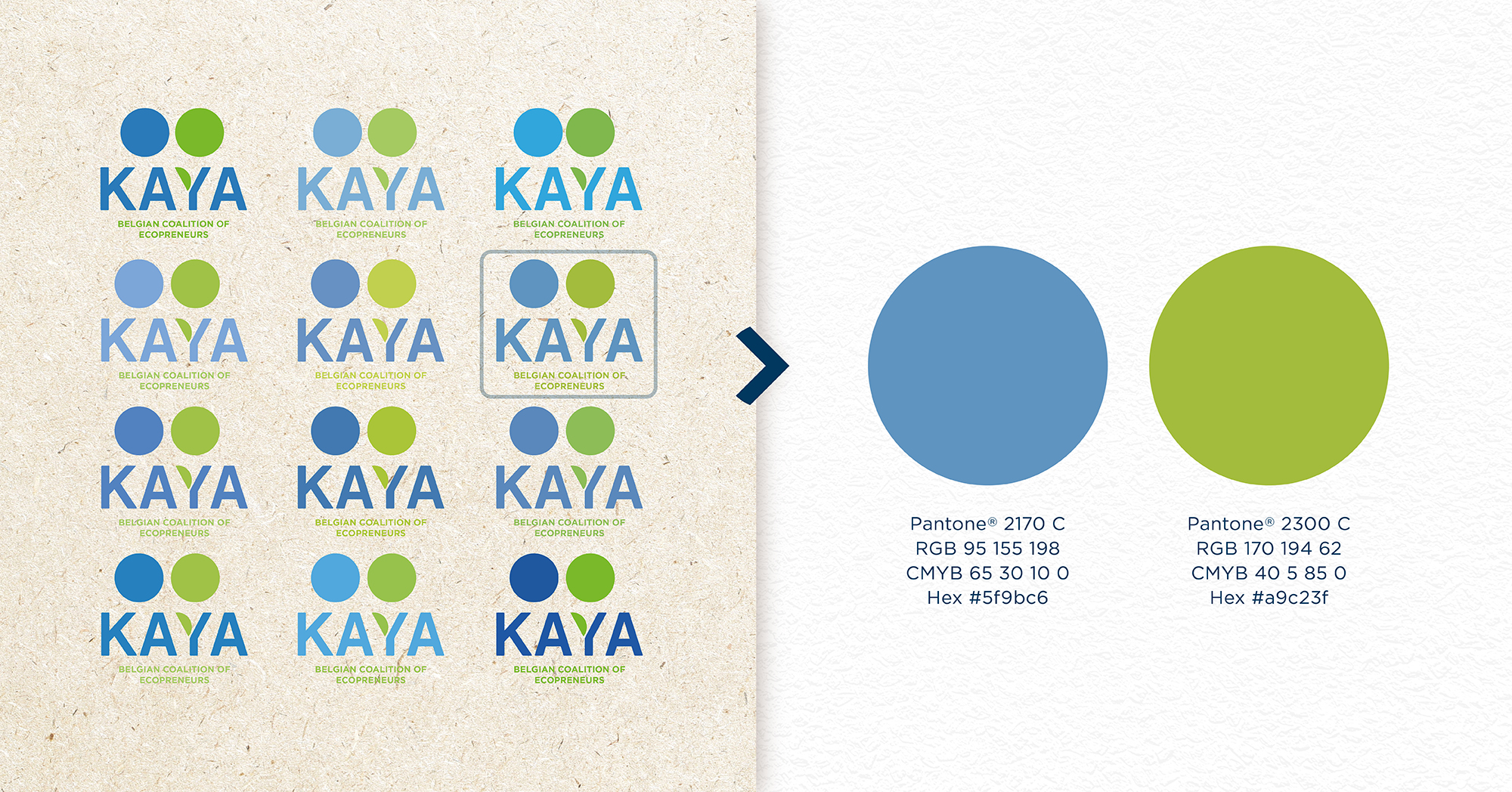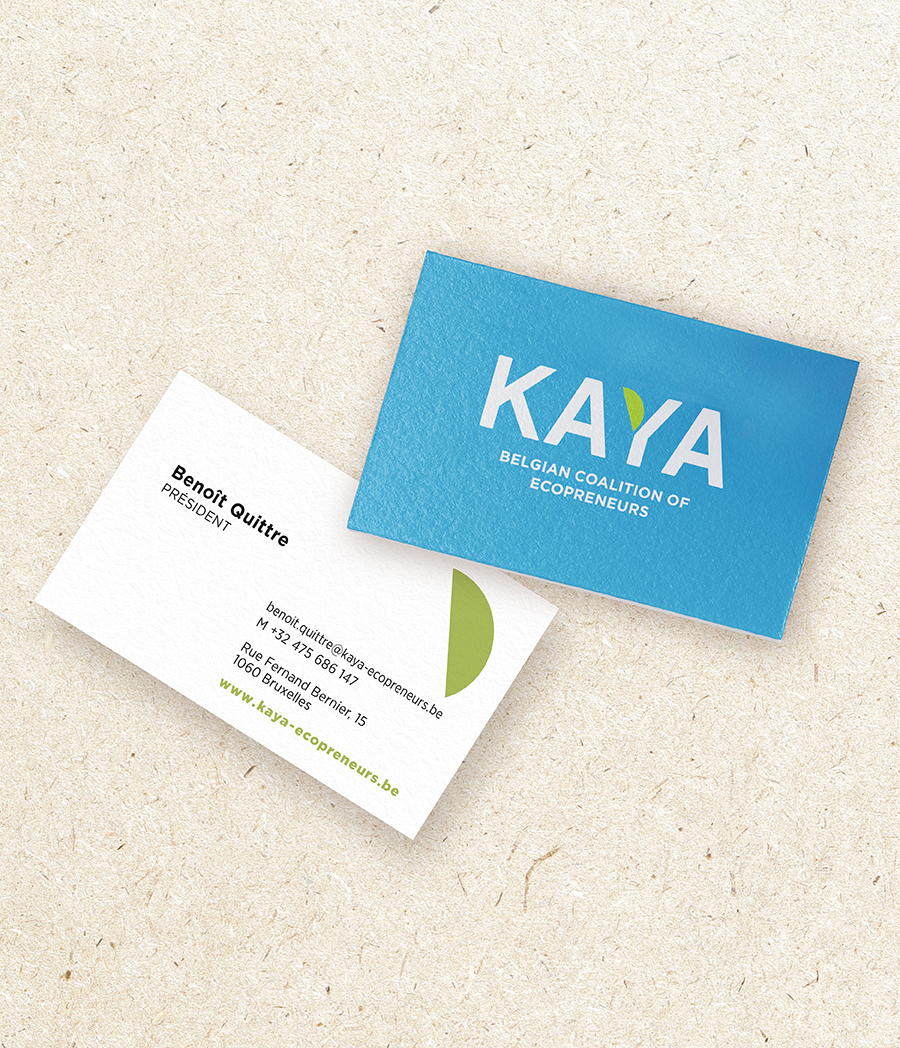 In the guidebook that was created, we also developed the use of the new brand identity on communication means.
A great mission for a client with a great purpose!