Skip to content
A Funny rebranding
The non-alcoholic market growth is due to significant rise amongst growing health conscious awareness.
The brand Funny, created in 1988 by the Grande Distillerie de Charleroi, was pioneer in the non-alcoholic aisle at that time. But needed a serious refresh!
We created a new brand identity (logo, packaging design and visual assets) for the Funny 0% alcohol based on an "exotic" graphical world linked to cocktails.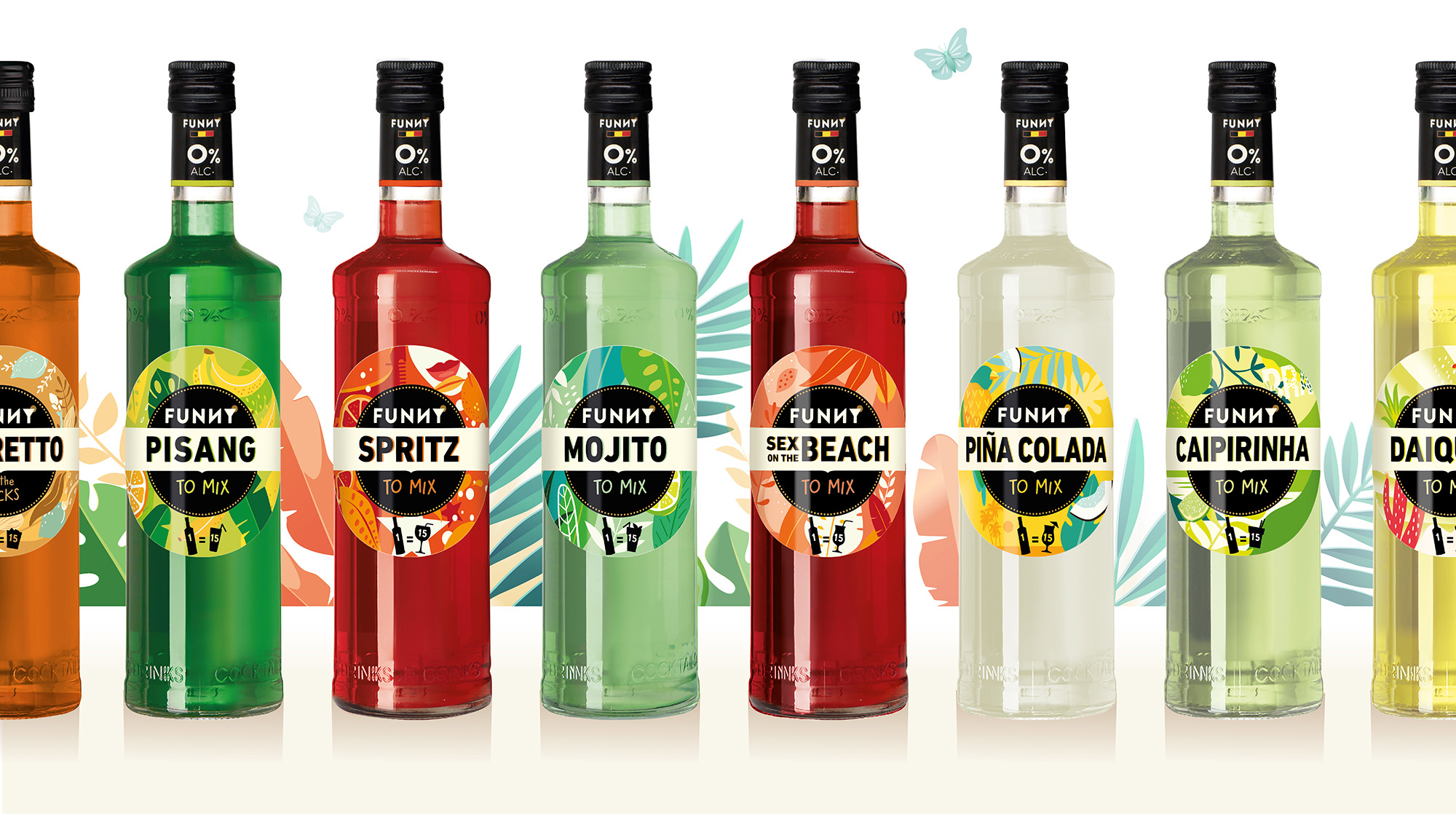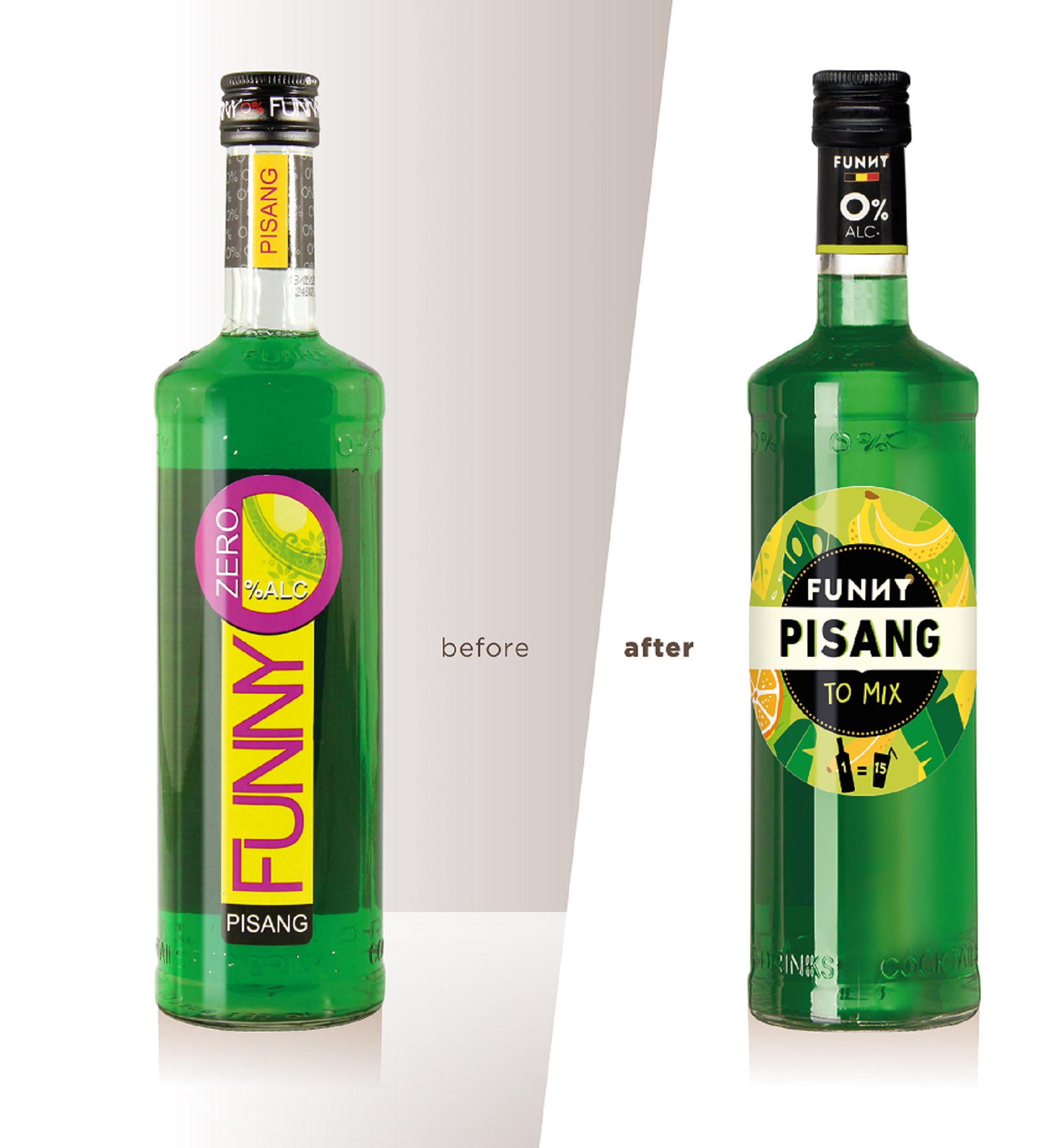 We changed the shape of the labels and created a more fun, more colorful packaging design.
We also worked on the clarification of the proposition, a 0% alcohol premix to realize your preferred cocktails. We created a specific colorful illustrated universe per flavor.
Enjoy your summer cocktails 0% alcohol, 100% Funny.