Skip to content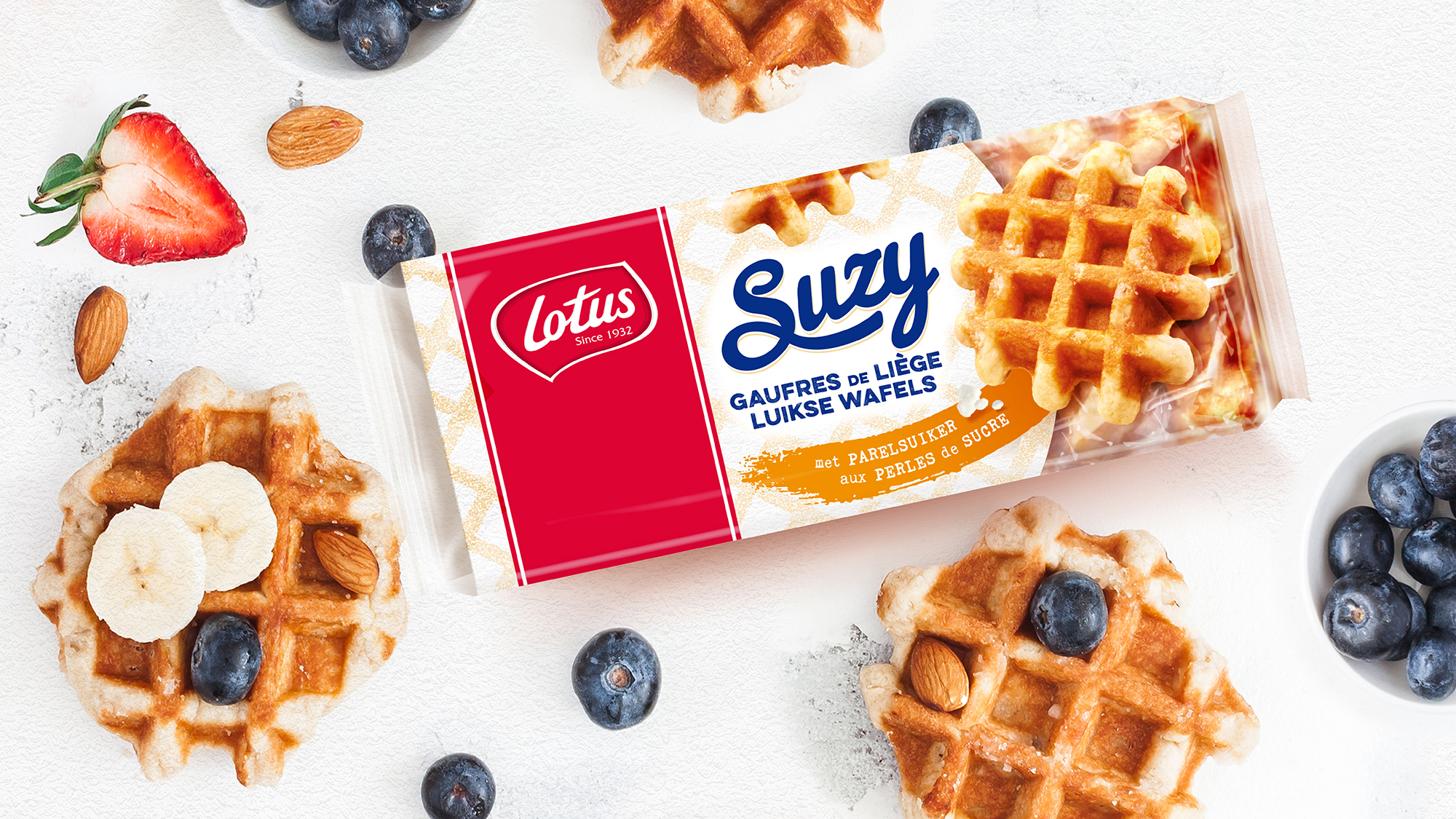 Rebranding the Lotus waffle range
As a Belgian agency, and proud of our waffles, we were thrilled to develop the whole new Lotus Waffle range designs, an iconic brand in Europe, well known by many moms and kids.
What's your favorite? A little crunchy waffle, a waffle with sugar pearls and chocolate or just the classic soft Vanilla waffle? We designed them all!
We rebranded the Lotus Suzy/Waffle range in Europe because the competition from retail brands became fierce and there was a need for a higher quality perception of the brand.
We went away from the yellow degraded background and replaced it with a light "waffle" pattern recognizable on the whole range. The red wave was replaced by a vertical banner which we applied on the full Lotus range to create a strong identity on shelf. The original Suzy branding was also adapted to make it more contemporary by taking away the 3D contour around the typeface and use a flat new blue color.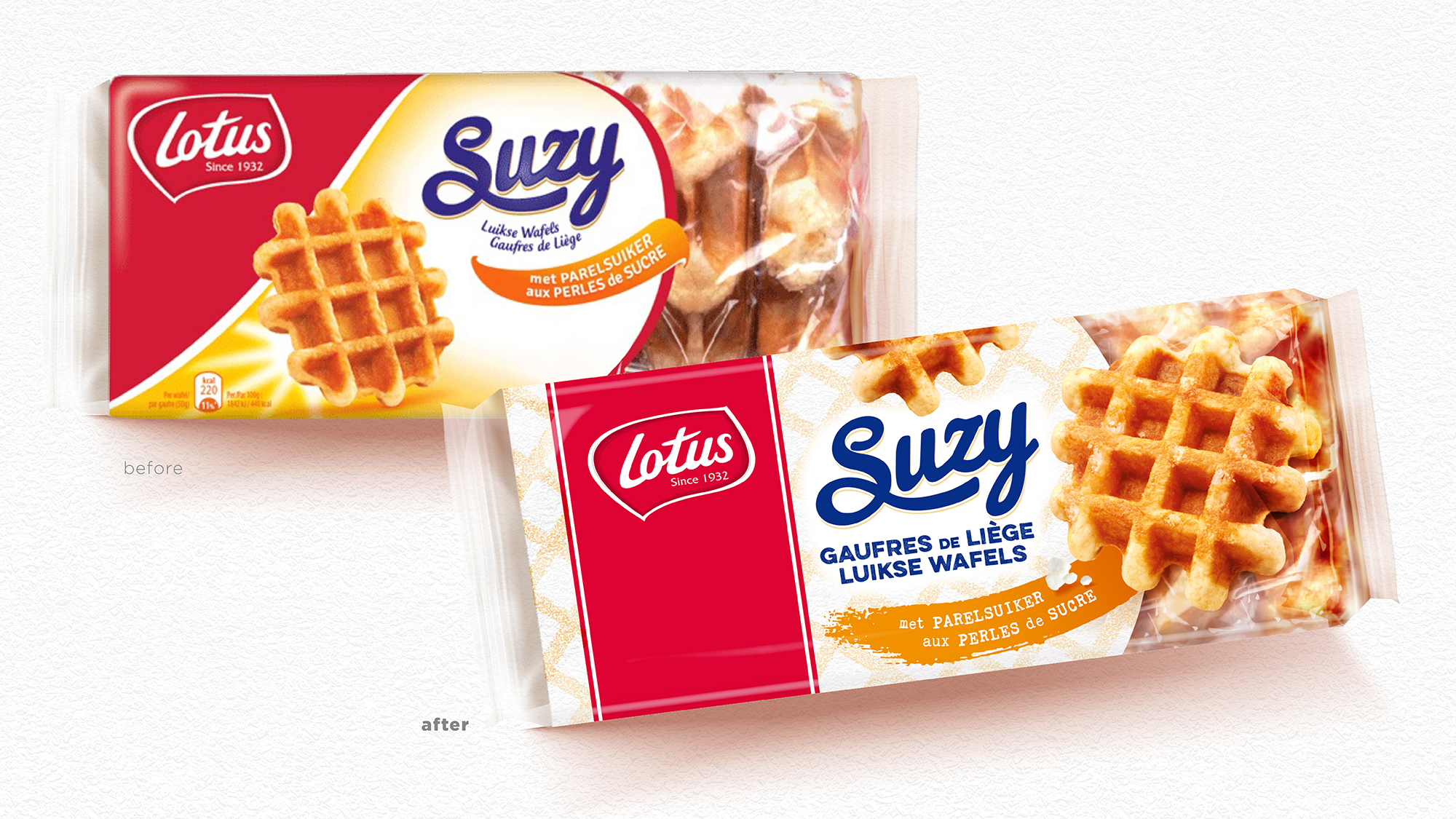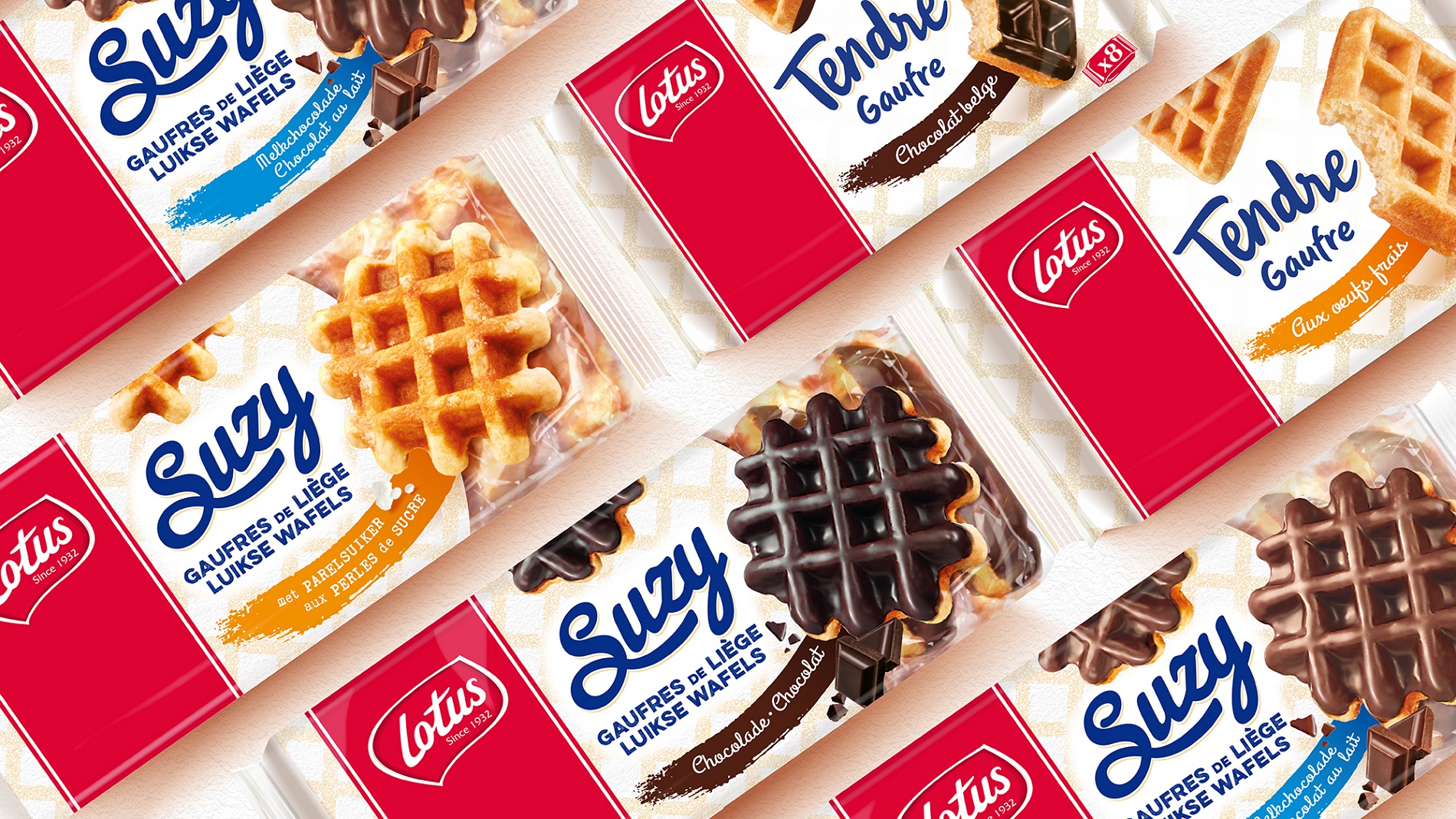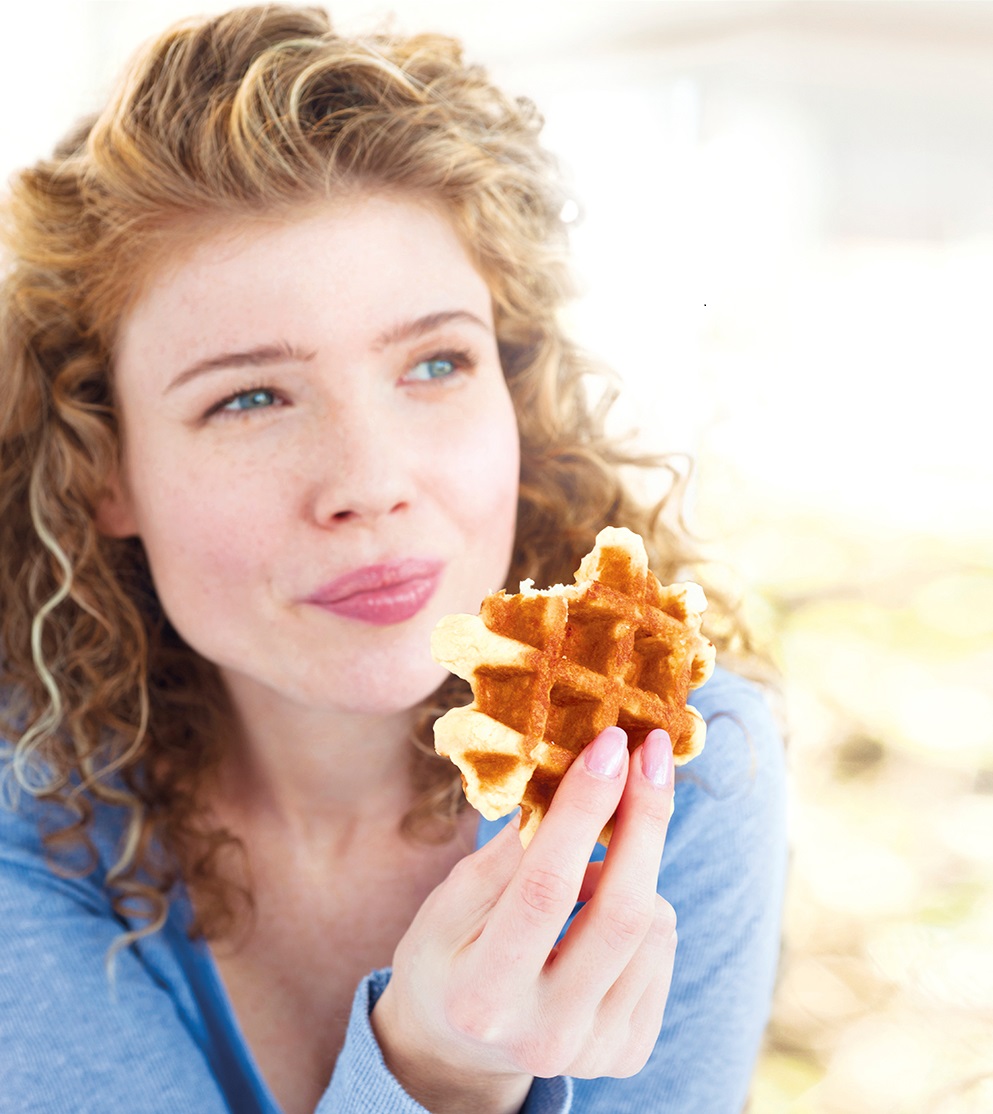 By adding very tasteful looking product visuals we increased the appetite appeal of the range.
We also made sure the different taste varieties were brought forward by a uniquely colored swoosh for each sort of Suzy waffle.
The waffle range also includes cream filled waffles, soft waffles, vanilla waffles and cookie waffles.