Skip to content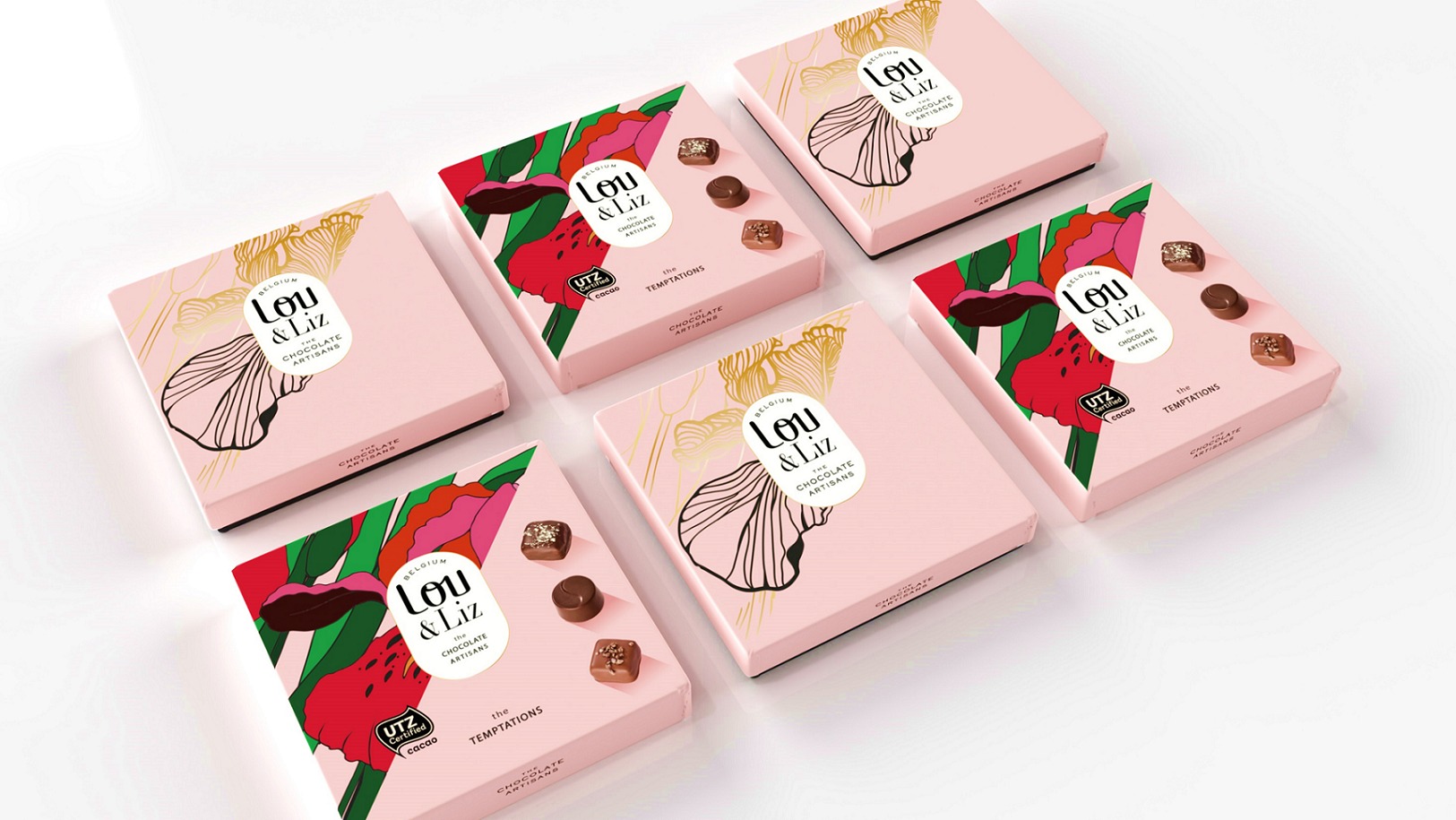 Lou & Liz chocolate brand creation
We created a new chocolate brand for a pro-active design mission involving storytelling, brand naming, branding and packaging design.
The new chocolates were aimed to be sold in the US, Middle East and Asia where the Belgian chocolate reputation was already very strong.
Our brand name and design would refer to well know Belgian architectural heritage of Art Nouveau and the evolution of women emancipation at the beginning of the 20th Century.
We chose to create the brand name "Lou & Liz", named after two friends, Louise and Elizabeth, living in Brussels and being fond of arts and fashion. They also loved to prepare chocolate pralines for their friends which they invited at home for some great parties. And that's how their fame started.